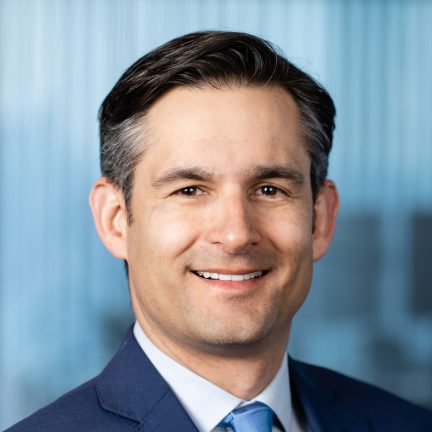 Ben Bronson
, CFA, CAIA
Senior Portfolio Advisor
As a Senior Portfolio Advisor, Ben is part of the Portfolio Advisory team in the Americas responsible for alternative investment programs, including portfolio construction, risk management, and manager evaluation. He supports investment processes, manager sourcing and selection, portfolio analysis and implementation, as well as governance management and reporting.
Prior to joining Aksia in 2022, Ben was a Director of Liquid Strategies at Fire and Police Pension Association of Colorado ("FPPA"), where he led the organization's investments across public equity, fixed income, and hedge fund asset classes. In addition to investing, Ben worked closely with FPPA's governance structures on a number of strategic topics including plan design, asset allocation, capital market assumption setting, asset/liability studies, macroeconomic research, as well as a range of asset class-related educational subjects. Before joining FPPA, Ben was a Senior Research Analyst at Charles Schwab Investment Advisory and prior to that he was an Investment Officer at Highlander Wealth Services LLC. Ben started his career as an Analyst at Tactical Allocation Services LLC.
Ben graduated from the University of Colorado, Boulder with a BA in Psychology. He is a CFA charterholder and holds the CAIA designation.
In 2021, Ben was recognized as a Rising Star by Institutional Investor and was named in the Class of 2021 NextGens by Chief Investment Officer.