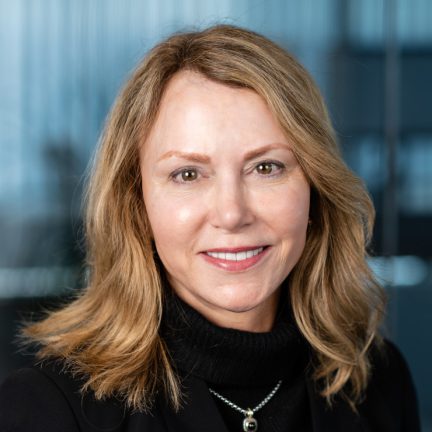 Michelle Davidson
, CAIA
Co-Head, Advisory Americas
Michelle is Co-Head of Advisory Americas and has over 36 years of financial services experience, with more than 30 years focused on private equity. She oversees the firm's Americas Portfolio Advisory team alongside Patrick Adelsbach. Michelle focuses on program governance, strategy allocation and portfolio construction in addition to supporting the ongoing management of alternative investment programs. Michelle has extensive experience in all aspects of private equity investment, including portfolio management, strategic program development, and being a member of partnership-advisory committees.
Prior to Aksia's acquisition of TorreyCove Capital Partners, Michelle was a co-founder of TorreyCove Capital Partners, where she worked in a similar capacity and managed the firm's client advisory activities. Prior to that, Michelle was a Managing Director at PCG Asset Management. During her twelve-year tenure she was strategically involved in the construction of CalPERS's first private equity program, including both partnership and direct investments, and represented PCG Asset Management on the Private Equity Steering Committee for the UN Principles for Responsible Investment. She serves on the Advisory Board of the Robert Toigo Foundation.
Michelle graduated with honors from San Diego State University with a BS in Business Administration and holds a Master's degree from the Sloan School of Management at Massachusetts Institute of Technology. She is a CPA (inactive) and holds the CAIA designation.
In 2021, Michelle was recognized as a Knowledge Broker by Chief Investment Officer.