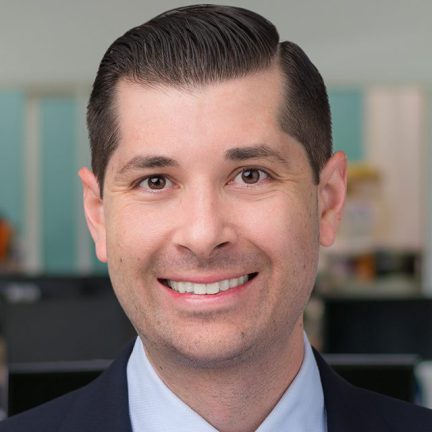 Nic DiLoretta
Managing Director, Head of Real Assets
Nic has over 16 years of experience in alternative assets with a focus in real assets investments. He assists in the management of the teams responsible for sourcing, conducting due diligence, and evaluating investments for real assets primaries and co-investments. Nic helped to design and is an instructor for ILPA's "Real Assets for the Limited Partner", a one day, deep-dive seminar offered to ILPA members.
Prior to Aksia's acquisition of TorreyCove Capital Partners, Nic was a Senior Vice President, joining the firm in 2011. Prior to that, Nic was an Associate at PCG Asset Management, where he supported the Risk Management department and assisted in the due diligence of private equity investments.
Nic graduated from the University of San Diego with a BBA and holds an MBA from the Marshall School of Business at the University of Southern California.
In 2019 and 2020, Nic was recognized as a Knowledge Brokers "New Guard" and Knowledge Broker, respectively, by Chief Investment Officer.